THE ENOLOGIST TEAM
The leading enologists of the Douro Valley will ensure that the O-PORT-UNDADE Vintage Port 2023 will match all expectations from a joint project like this.
We will meet regularly in Porto or the Douro Valley to discuss the Port.
The 2023 O-PORT-UNIDADE enologist team:
Carlos Agrellos, Quinta do Noval
Carlos Alves, Sogevinus
Jorge Alves, Quinta Nova, Quinta do Tedo
Tiago Alves de Sousa, Alves de Sousa
Nick Delaforce, Niepoort
Ricardo Nunes, Churchill
Oscar Quevedo, Quevedo
Ana Rosas, Ramos Pinto
Luis Sottomayor, Sogrape
Charles Symington, Symington Family Estates
Alvaro van Zeller, Andresen, Barao de Vilar
Ex officio: Axel Probst, without a Quinta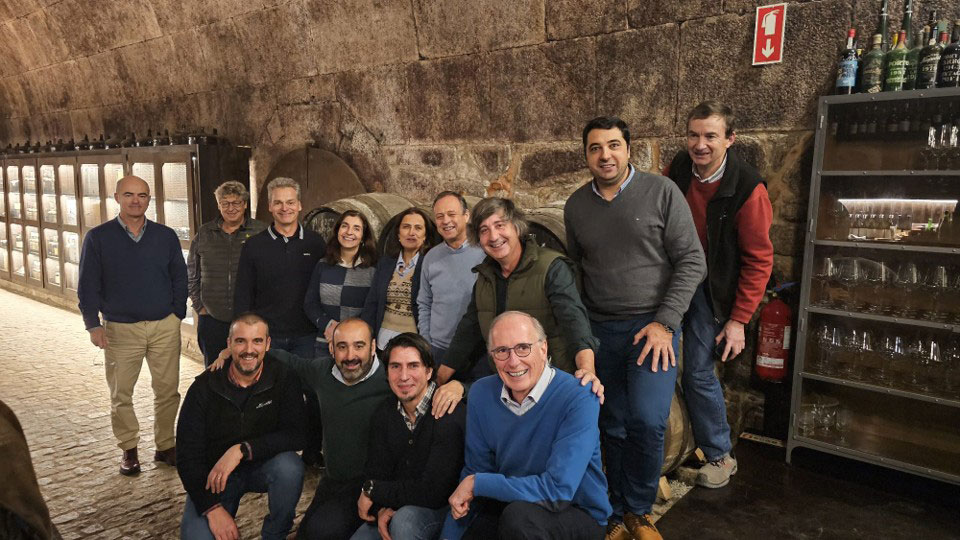 "This very special project and the thirty contributing houses represent the whole
Douro Valley with all its might and quality. Nothing can go wrong."

(Axel Probst, organisator)